Petty cash reconciliation is the process of verifying transactions involving petty cash funds. Its purpose is to ensure that funds are being used appropriately. In a cash reconciliation, company accountants review the general ledger and calculate the movement of cash within a business. Outstanding checks are those that have been written and recorded in cash account of the business but have not yet cleared the bank account. This often happens when the checks are written in the last few days of the month. So, in order to make sure no such activity has taken place on your business premises, you need to perform cash reconciliation. Another important thing to note is that fraudulent activities might not just be limited to stealing cash but changing the receipts also.
Therefore, a cash reconciliation process helps companies determine the on-hand cash balance. Today's small-business owner most likely uses accounting software to maintain the books. The software records all transactions as they occur, both debits and credits and then runs reports of what is left outstanding when the bank statement is reconciled. Any differences identified between the accounting records and the bank statements should be adjusted by a person other than the one doing the reconciliations. Completing traditional bank reconciliations involve comparing a recent bank statement to the company's cash account. While most reconciliations are done monthly, organizations with high transaction volumes can complete them weekly or daily. Weekly and daily reconciliations will typically require access to a bank's online account information to complete this activity.
For some entrepreneurs, reconciling bank transactions creates a sense of calm and balance. For others, it makes DIY bookkeeping that much more stressful. If you're in the latter category, it may be time to think about hiring a bookkeeper who will do the reconciling for you. You can do a bank reconciliation when you receive your statement at the end of the month or using your online banking data. The balance recorded in your books and the balance in your bank account will rarely ever be exactly the same, even if you keep meticulous books. Reconciling your bank statements won't stop fraud, but it will let you know when it's happened.
If you use the accrual system of accounting, you might "debit" your cash account when you finish a project and the client says "the cheque is going in the mail today, I promise! Then when you do your bank reconciliation a month later, you realize that cheque never came, and the money isn't in your books . When you "reconcile" your bank statement or bank records, you compare it with your bookkeeping records for the same period, and pinpoint every discrepancy. Then, you make a record of those discrepancies, so you or your accountant can be certain there's no money that has gone "missing" from your business. The cash flow statement strips out all non-cash transaction found in a company's general ledger.
Cash Reconciliation: How To Reconcile Petty Cash
Bank reconciliations are like a fail-safe for making sure your accounts receivable never get out of control. And if you're consistently seeing a discrepancy in accounts receivable between your balance sheet and your bank, you know you have a deeper issue to fix. Hopefully you never lose any sleep worrying about fraud—but reconciling bank statements is one way you can make sure it isn't happening. In huge companies with full-time accountants, there's always someone checking to make sure every number checks out, and that the books match reality.
Which means everyone can have safe access to funds, and there's no need for a petty cash box at all. And you can't replace petty cash with corporate cards for the simple reason that not every employee has one. Because they're seen as risky, and they're too expensive to only use occasionally. But as with most company finance processes, theory doesn't always match reality. After scrutinizing the account, the accountant detects an accounting error that omitted a zero when recording entries. Rectifying the error brings the current revenue to $90 million, which is relatively close to the projection. Cash reconciliation has become a lot difficult, owing to the increasing complexity of data and transaction volume.
Securities, Uniformity, Rapid growth, Speed, services and improve customer satisfaction, improved presentation, Backend effective work environment these are main goal of Reconciliationaccounting.
You receive a bank statement, typically at the end of each month, from the bank.
Incorrect ledger postings, unaccounted for bank fees or other errors will need correction prior to completing the bank reconciliation.
The more frequently you reconcile your bank statements, the easier it is each time.
This places a little burden on the custodian, perhaps, but reduces the likelihood that receipts go missing or that amounts are in error.
As long as you stick with the physical petty cash box – and cash payments in general – you'll always have problems.
The correction of the error will increase or decrease the cash account in the books.
Businesses that use online banking service can download the bank statements for the regular reconciliation process rather than having to manually enter the information. The company should ensure that any money coming into the company is recorded in both the cash register and bank statement. If there are receipts recorded in the internal register and missing in the bank statement, add the transactions to the bank statement. Consequently, any transactions recorded in the bank statement and missing in the cash register should be added to the register. Account reconciliation is particularly useful for explaining the difference between two financial records or account balances. Some differences may be acceptable because of the timing of payments and deposits.
Problems With Petty Cash Reconciliation
However, this is not the case as a majority of owners use unreconciled bank statements during strategic decision-making. Double-entry accounting is a useful way of reconciling accounts that helps to catch errors on either side of the entry. In double-entry accounting—which is commonly used by companies—every financial transaction is posted in two accounts, the credit account, and the debit account. Companies use reconciliation to prevent balance sheet errors on their financial accounts, check for fraud, and to reconcile the general ledger. This check and balance method allows you to easily spot discrepancies while providing an accurate basis for recording sales to your accounting software.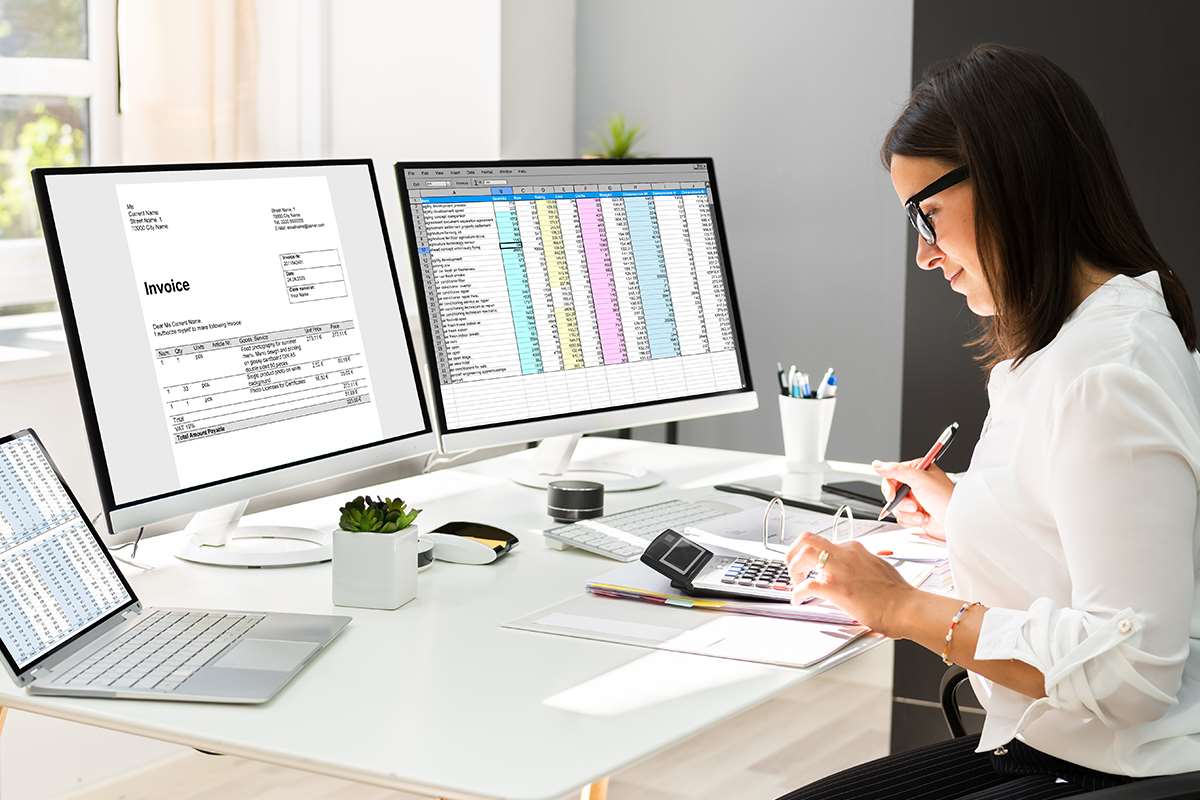 Reconciliation is an accounting process that compares two sets of records to check that figures are correct and in agreement. Reconciliation also confirms that accounts in the general ledger are consistent, accurate, and complete. However, reconciliation can also be used for personal purposes in addition to business purposes. A revenue recognition system calculates revenue for the current period and liabilities for future deferred revenues.
Conversely, identify any charges appearing in the bank statement but that have not been captured in the internal cash register. Some of the possible charges include ATM transaction charges, check-printing fees, overdrafts, bank interest, etc. The charges have already been recorded by the bank, but the company does not know about them until the bank statement has been received.
Introduction To Cash Reconciliation
One is making a note in your cash book , and the other is to prepare a bank reconciliation statement . Or you might share a joint account with your business partner. When they draw money from your account to pay for a business expense, how is sales tax calculated they could take more than they record on the books. You'd notice this as soon as you reconcile your bank statement. If you do your bookkeeping yourself, you should be prepared to reconcile your bank statements at regular intervals .
How many rites of reconciliation are there?
Currently there are three forms of reconciliation available to Catholics: 1) the rite for individual penitents (private confession); 2) the rite for several penitents with individual confession and absolution (private con fession in a communal context); 3) the rite of several penitents with general confession and …
When an account is reconciled, the statement's transactions should match the account holder's records. For a checking account, it is important to factor in pending deposits or outstanding checks. Generally, the cash balances across these systems do not match, which is precisely why accounting teams need to perform cash reconciliations. Bench gives you a dedicated bookkeeper supported by a team of knowledgeable small business experts. We're here to take the guesswork out of running your own business—for good. Your bookkeeping team imports bank statements, categorizes transactions, and prepares financial statements every month.
Once accountants correct all the cash-related issues, they will prepare the internal bank reconciliation report for analysis by owners and managers. When you look at your books, you want to know they reflect reality.
Daily Sales And Cash Reconciliation
Cash from billing systems represent how much cash is expected to be collected from sales. Bank reconciliations may be tedious, but the financial hygiene will pay off. Most companies also use these documents to disclose liquidity issues and its ability to repay debt or make near-term interest and dividend payments. These documents also provide summaries of the company's recent activities and future earnings projections. High performance with a real time, and flexible dashboard for active monitoring, reporting and control, and an architecture optimized interface to enhance the performance requirements of institutions. With a customizable and flexible interface, Reconciliationaccounting easily integrates with existing technologies and delivers highly accurate results. All the reasons why you should be careful with your own credit card at home apply at the office too.
Petty cash management is the system of recordkeeping to track the usage of petty cash funds. Your next steps will depend on how much time and effort you're losing to reconciling all payments today. If you don't have too many expenses, company cards and a petty cash box are probably fine. To do this, businesses need to take into account the bank charges, NSF checks and errors in accounting. The document review method involves reviewing existing transactions or documents to make sure that the amount recorded is the amount that was actually spent.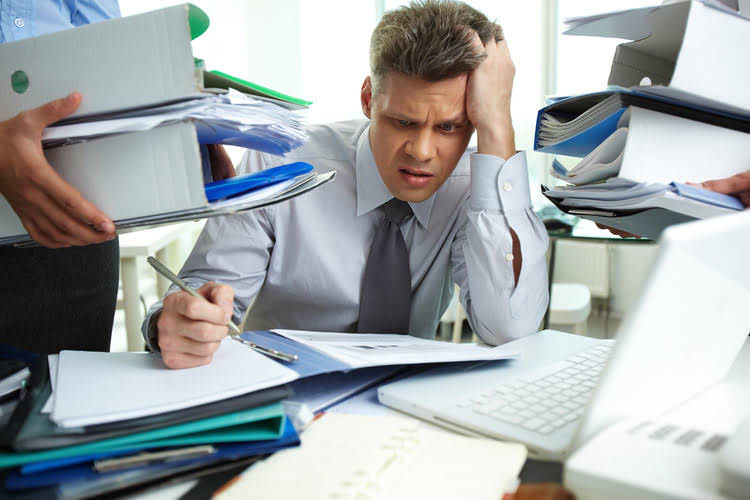 Adjust the balance on the bank statements to the corrected balance. For doing this, you must add deposits in transit, deduct outstanding checks and add/deduct bank errors.
How To Reconcile Petty Cash
(Also called deposits in transit.) This is money that has been received by your company and recorded on the books, but which has not been processed by the bank. One reason for this is that your bank may have service charges or bank fees for things like too many withdrawals or overdrafts. Or there may be a delay when transferring money from one account to another. Or you could have written a NSF check and recorded the amount normally in your books, without realizing there wasn't insufficient balance and the check bounced.
To reconcile a bank statement, the account balance as reported by the bank is compared to the general ledger of a business. Irrespective of the business size you own, late payments can literally affect the cash flow in a negative way. However, understanding situations in advance with the help of cash flow forecasting helps in assessing the situations and arrive at possible solutions in order to avoid and address the same. You can easily prepare a cash flow forecast with the help of cloud accounting software and simply use its template and make one in the spreadsheet. Cash forecasting refers to the financial predictions in the form of net cash flow in the future. In short, this prediction is about the amount of cash likely to go in the bank account and the amount of cash likely to go out of the bank account in the future. This is a risky practice as it may lead to moving in the wrong direction.
Cash receipts from the sale of goods and services, interest received on notes receivable, dividends received, bills paid or interest payment made, and payroll all fall under this section. Bank reconciliation done through accounting software is easier and error-free. The bank transactions are imported automatically allowing you to match and categorize a large number of transactions at the click of a button. This makes the bank reconciliation process efficient and controllable.
Reconciling An Ap Ledger
This can also help you catch any bank service fees or interest income making sure your company's cash balance is accurate. Reconciliation ensures that accounting records are accurate, by detecting bookkeeping errors and fraudulent transactions. The differences may sometimes be acceptable due to the timing of payments and deposits, but any unexplained differences may point to potential theft or misuse of funds. This type of account reconciliation makes it possible to determine whether money is being fraudulently withdrawn. Bank reconciliations are an essential internal control tool and are necessary in preventing and detecting fraud. They also help identify accounting and bank errors by providing explanations of the differences between the accounting record's cash balances and the bank balance position per the bank statement.
The petty cash reconciliation process starts by counting up the amount of cash on hand at the end of the financial period and using this as the ending balance for the petty cash account.
If this practice is performed on a daily, weekly, and monthly basis, it will leave no chance of error when it comes to maintaining accurate accounts.
The balance sheet is one of the three fundamental financial statements.
If the beginning deferred revenue, cash, and ending deferred revenue balances have been substantiated, then there is reasonable assurance that revenue for the period is also correct.
A deferred revenue roll forward is a simple calculation that ensures incoming and outgoing activities to the deferred revenue balance are properly accounted for.
Any credit cards, PayPal accounts, or other accounts with business transactions should be reconciled. You can reconcile books and statements with a reconciliation form downloaded online or use a sheet of paper with your books' values in a left column and the bank's statement values on the right. The first thing you want to do is check the beginning balance. If you properly reconciled the previous month, the bank statement and your cash books should be the same. The ending balance will not be the same unless all deposits and withdrawals have been posted by the bank. You should reconcile cash books with statements at the end of every bank cycle.
If you have a good credit score, your bank can help you by providing you with a revolving line of credit, which helps you gain drawing flexibility on the line of credit when needed. Knowing if the business's trading performance transform into cash. "Accounts payable" refers to an account within the general ledger representing a company's obligation to pay off a short-term debt to its creditors or suppliers. At the bottom of your spreadsheet for February, add this note, tracking changes to your balance. With more than 15 years of small business ownership including owning a State Farm agency in Southern California, Kimberlee understands the needs of business owners first hand. When not writing, Kimberlee enjoys chasing waterfalls with her son in Hawaii.
To See Your Business As It Really Is
For the sake of understanding, assume that cycle goes from the first day of the month through day 31 on the statement contribution margin on hand. Don't try to reconcile items recorded after the cycle because the bank will not have posted anything yet.
Errors in the cash account result in an incorrect amount being entered or an amount being omitted from the records. The correction of the error will increase or decrease the cash account in the books. Businesses maintain a cash book to record both bank transactions as well as cash transactions. The cash column in the cash book shows the available cash while the bank column shows the cash at the bank.
In the absence of such a review, the company would've lost money due to a double-charge. You will not only be able to assess your requirements for the loan but also get an idea as to when your income will be sufficient to meet the debt amount. As per the 2017 DP Information Group's SME Development Survey, SMEs are facing a hard time dealing with cash flow shortages owing to the delayed payments by the customers. Account reconcilement is the process of confirming that two separate records of transactions in an account are equal.
If the beginning deferred revenue, cash, and ending deferred revenue balances have been substantiated, then there is reasonable assurance that revenue for the period is also correct. At month 12 on Dec 31, 2020, the deferred revenue balance will be fully exhausted as the $120 cash payment would be fully recognized.
Cash reconciliation will help in maintaining the account accuracy and eliminating any kind of bookkeeping error. If this practice is performed on a daily, weekly, and monthly basis, it will leave no chance of error when it comes to maintaining accurate accounts. This is extremely crucial also as what is cash reconciliation a single mistake in reconciliation and bookkeeping can cost a business a large sum of money, make strategies using the wrong financial data, and more. If business owners have to make the best decisions for their business, they need to have up to date and accurate financial information in place.
It ingests information from both billing systems and payment processors to perform these calculations according to the company's arrangements and policies. A cash reconciliation is more complex and comprehensive than a bank reconciliation because it involves a company's entire financial technology stack. Below are the four most common systems involved in a cash reconciliation. They can vary depending on company size, business model, or technological maturity. Multiple financial systems are involved in a cash reconciliation and generally, cash balances across these systems do not match. Accountants perform cash reconciliations to ensure that cash has appropriately gone through these systems for each transaction.
Who can receive reconciliation?
First Reconciliation is received by Catholic children at the age of seven or later. This is the age at which the Church considers a child capable of understanding, at a sufficient level, what sin is and what God's forgiveness is.
With new requirements and demands for compliance for enhanced insight within an organization, this task becomes even more challenging. It also comes into practice at the time of a new clerk joining as a cash registrar.
What Solutions Does Blackline Offer For Petty Cash Management & Reconciliation?
It's a relatively simple and efficient way to make small payments around the office. To do this, a reconciliation statement known as the bank reconciliation statement is prepared. The business needs to identify the reasons for the discrepancy and reconcile the differences. This is done to confirm every item is accounted for and the ending balances match.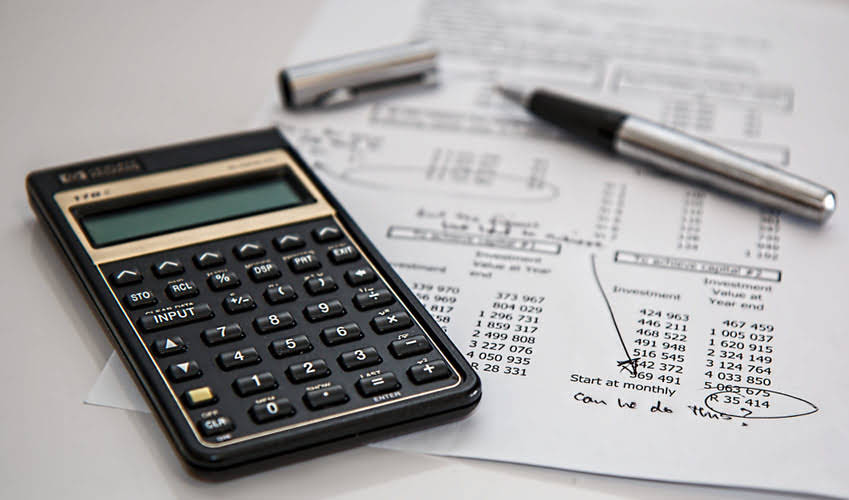 With every transaction in the general ledger, the left and right sides of the journal entry should agree, reconciling to zero. When you record the reconciliation, you only record the change to the balance in your books. The change to the balance in your bank account will happen "naturally"—once the bank processes the outstanding transactions. For instance, if you haven't reconciled your bank statements in six months, you'll need to go back and check six months' worth of line items. Whether this is a smart decision depends on the volume of transactions and your level of patience. For the most part, how often you reconcile bank statements will depend on your volume of transactions.
Companies must reconcile their accounts to prevent balance sheet errors, check for fraud, and avoid auditors' negative opinions. Companies generally perform balance sheet reconciliations each month, after the books are closed for the prior month.
It is possible to have certain transactions that have been recorded as paid in the internal cash register but that do not appear as paid in the bank statement. The transactions should be deducted from the bank statement balance. An example of such a transaction is a check that has been issued but has yet to be cleared by the bank. This concludes the fact that cash reconciliation and cash forecasting are the two pillars on which businesses make informed decisions for future growth and profitability. It is imperative that accurate cash reconciliation is done on a regular basis to avoid any fraud or flaws in the accounting books.
How Cash Reconciliations Relate To Deferred Revenue
These people may even be members of the finance team, which creates more work but also ensures that the keyholders have the best incentives to do the job well. Vouchers may be incomplete or vague, and team members may not understand the reasons why expense accounts need to be precise.
A lucky few are given company credit cards, which give them direct access to money. But as we've written, company credit cards come with their own issues. Reconciling petty cash can be particularly challenging, given the small and inconsistent nature of these payments. Many employees believe that petty cash doesn't need to be tracked closely – that this is simply a disposable fund. After adjusting the balances as per the bank and as per the books, the adjusted amounts should be the same. If they are still not equal, you will have to repeat the process of reconciliation again.
Author: Anna Johansson